Children with Medical Handicaps (CMH)
CMH is a federal, state and locally funded program that provides comprehensive care and services to eligible families of children (under 24 years of age) with special health care needs. Public health nurses assist with application and offer support and coordination for participating families.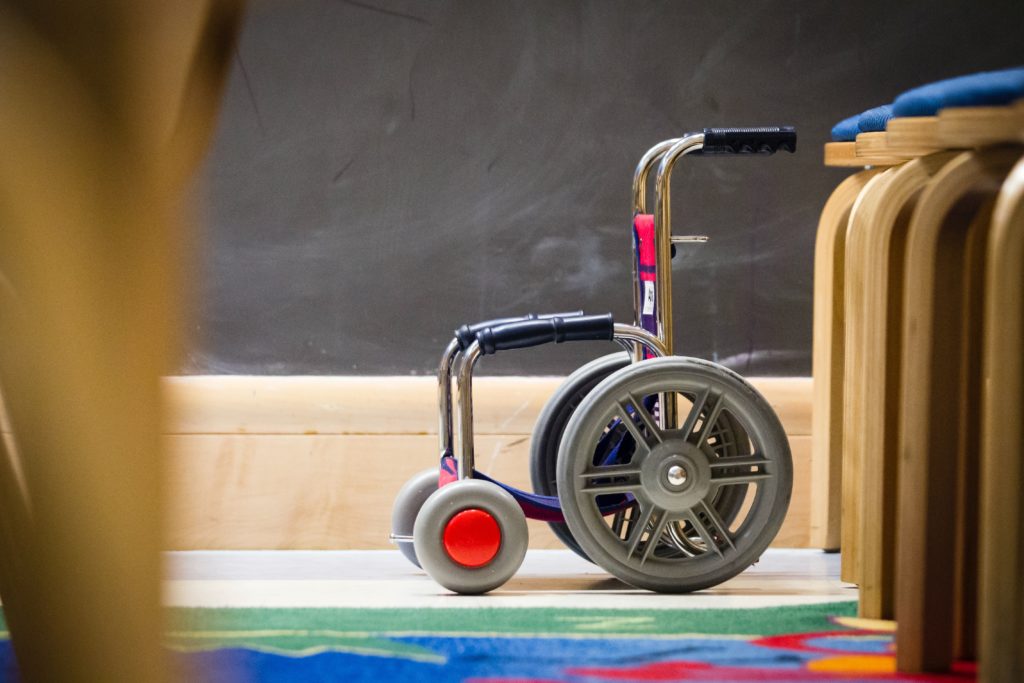 The mission of CMH is to assure, through the development and support of high quality coordinated systems, that families of children with special health care needs obtain comprehensive care and services that are family-centered, community-based and culturally competent. Families with Medicaid or private health insurance may use CMH as a back up to help cover the costs associated with their child's CMH diagnosis.
Diagnostic Program – Provides evaluation, diagnosis and development of a treatment plan for potentially handicapping chronic conditions.
Treatment Program – Provides for the on-going treatment of eligible children. Examples of some eligible diagnosis are: cancer, cerebral palsy, cystic fibrosis, cleft lip/palate, diabetes, epilepsy, hearing loss, heart defects, and birth defects. Note: CMH does not cover all services an eligible child with handicapping conditions may require.
Services Coordination Program – CMH provides coordinators who help families develop a plan of care that addresses the needs of the family and eligible child. The service coordinator also helps identify available resources.
CMH and Public Health Nurses – Public health nurses work closely with CMH families. They identify children with special health care needs; help families find and use services needed by their child; explain the CMH program and CMH's Letter of Approval; and help families complete forms and paperwork.
Children from Ohio, under the age of 21 with special medical needs or chronic medical conditions* may be eligible for BCMH services:
Children born with medical conditions such as birth defects, cerebral palsy, spina bifida and cystic fibrosis.
Children who develop chronic medical conditions after birth such as cancer, diabetes, epilepsy and chronic ear infections.
Children in all income levels qualify to receive some BCMH services.
Medical and financial eligibility is determined by BCMH on a case-by case basis.
*Children with developmental conditions such as autism are not covered by BCMH.
The Bureau for Children with Medical Handicaps (BCMH)
The Bureau for Children with Medical Handicaps (BCMH) is a program operated by the Ohio Department of Health. It reaches out to children with special health care needs throughout Ohio.
Hamilton County Public Health's Nursing Division helps provide BCMH services for Hamilton County residents.
BCMH can help cover unpaid medical bills or excessive medical costs due to services not covered by a primary health insurance plan.
Persons with private insurance may still be eligible for BCMH.