Plumbing Contractor Registration
All contractors wishing to obtain a residential or commercial plumbing permit in Hamilton County, Ohio must show proof of their Ohio Plumbing Contractors License issued by the Ohio Construction Industry Licensing Board (except those obtaining a Homeowners Permit and Specialty Contractors). To become a registered and bonded plumber with Hamilton County Public Health, complete the Plumber Registration Form.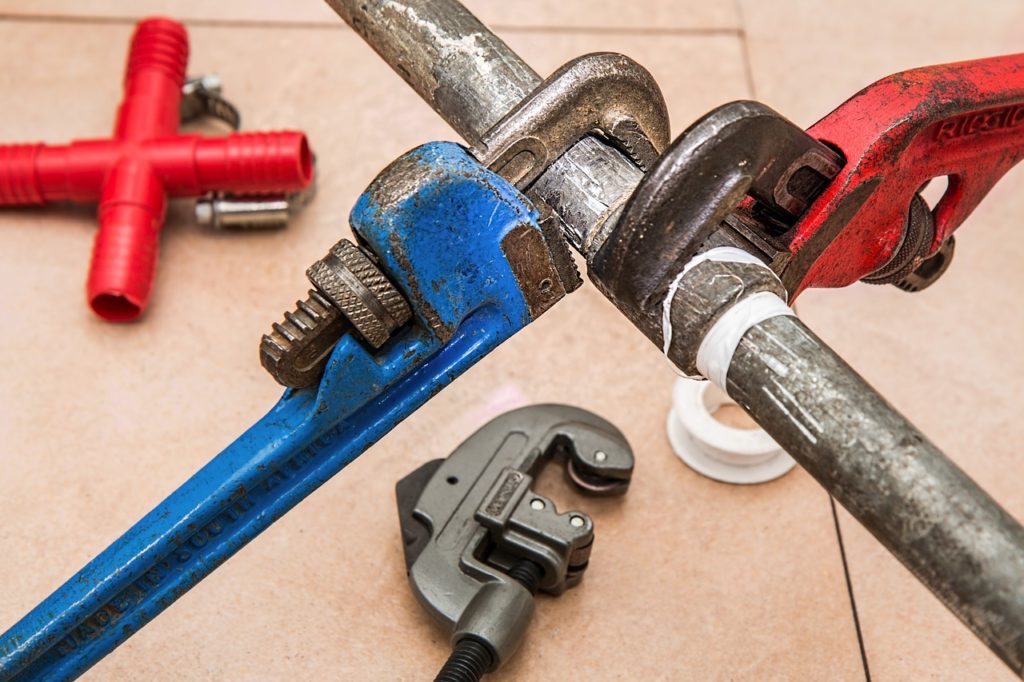 Completed Plumbing Permit Application
Paid application fees
Continuation certificate stating your bond, already on file, is valid through 12/31 of the year for which you are registering
OR An Original Plumbing Bond (click here to view bond requirements), for first time registrants or companies that have obtained a new bond not on file with this office;

Certificate of Liability (for your company);
OCILB license – Website print-outs are not acceptable (not required for specialty contractors)

Reasons why your Registration Packet was returned:
The same company name is not listed identically on all documents
One or more required document(s) is missing
Documents are incomplete
When registering with a continuation certificate, for quickest processing, send completed registration documents to HCPHCustServ@hamilton-co.org. Upon review a member of our staff will contact you for the option to pay with credit card or trust account. Otherwise, mail to:
Hamilton County Public Health
250 William Howard Taft Rd
2nd Floor
Cincinnati, OH 45219
If you have any questions about registering, please use the following contact information.
Plumbing Registration Questions:
Contact a member of our Customer Service Team
(513) 946-7830
hcphcustserv@hamilton-co.org
Is the job in Cincinnati or Hamilton County Jurisdiction?
Use this CAGIS tool to see if the address of your job site is in Cincinnati or Hamilton County.
Specialty contractors are restricted to installing only outside water service main and outside sanitary sewer piping.
Contractors who test and/or install backflow devices must use the HCPH Backflow Test Sheet or the sheet will be returned.
For more information about backflow devices, obtaining a test sheet, finding a backflow tester/contractor, registering as a contractor, or making a payment. Please contact our customer service representatives at (513)-946-7830.
When hiring any contractor, it's always a good idea to get at least three bids. If there is a large difference between two bids, find out why (look at the labor hours, material etc.). A good rule of thumb: If it looks too good to be true, it probably is.
Ask for names of past customers and call them for a reference. Find out how long the contractor has been in business. Call the Better Business Bureau to see if there are any complaints filed against the contractor before you hire!
Call your local health/building department's plumbing division to see if your job requires a permit and inspection.
Counties are not permitted to license plumbers, but Hamilton County Public Health does require a $10,000 performance bond for all contractors installing plumbing. This ensures plumbing jobs are completed and installed to code.
If you want to assure the contractor is a licensed master or journeyman plumber, you must ask to see their journeyman or master license from one of the surrounding cities such as City of Cincinnati, Middletown or Norwood, etc.
If a contractor does not want to get a permit, that should be a warning sign that something is wrong. An honest contractor should not hesitate to have an inspector see his or her work.
Click here to view a list of contractors who are bonded and registered to install plumbing in Hamilton County. (This does not necessarily mean they have a journeyman plumber's license or state plumbing certification license).
Disclosure: HCPH does not recommend or endorse any one contractor.